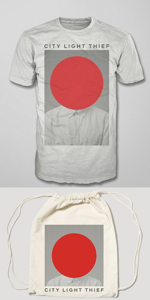 €

13.00 - On Sale
SHIRT:
The "SHAME" shirt is a shirt... well, accompanying our new EP "SHAME. Available in Small, Medium and Extra Large.
Grey & Red, two-coloured screen-print by Pressure&Ink Screenprinting on Earth Positive - SLIM FIT T-Shirt.
GYM BAG:
This a gym bag, the must-have merch-item 2013 - 2016!
This picture is only a mock-up, but it will look great in reality.
It can hold all your sportsgear and/or beverages, alcoholic AND non-alcoholic.
Two-colored screen-print on a beige gym bag by Pressure&Ink Screenprinting.
Orders will be shipped in 8-14 days.
Designed by Johann Zimmer at ÜBER-OKEH.
https://www.facebook.com/uber.okeh/